Zocastra is the wizard who can find anything you need. When it comes to getting your coins or items onto your account, we will do it quickly and securely.
STEP 1 - EMail address and profile name
It's very important that you provide us with your correct email address and also the correct Minecraft Profile Name when placing your order. Any mis-spelling in your Profile Name might mean we are unable to deliver the order to your account and we will need to reconfirm your details.
STEP 2 - check your email
Once your payment is confirmed we will automatically email full instructions to you for delivery of the coins to your Skyblock account.
STEP 3 - make skyblock auctions
Now login to Hypixel Skyblock. Create 3 new auctions at the auction house with starting bids of 2 coins.
The auction items should be low value (wood, stick, wheat, seeds, bone).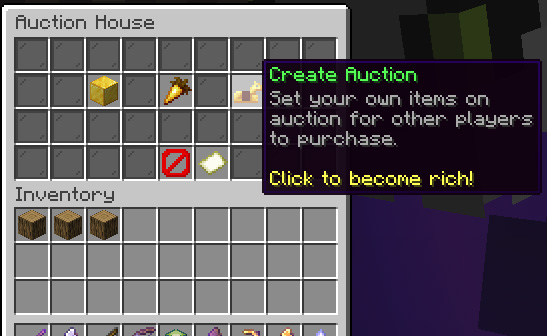 The 3 Auction end times should be set at 1 hour, 6 hours and 12 hours. We will bid on the next auction to finish to ensure most rapid delivery of your coins.
The amount we bid will include the fee to create the auction and will also include the 1% extra Auction House fee.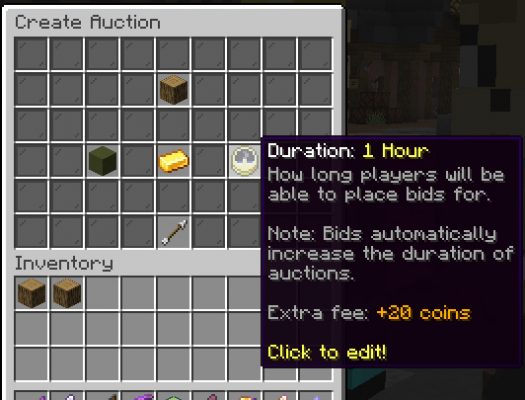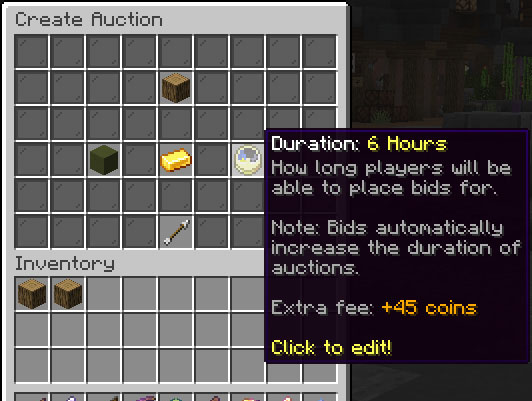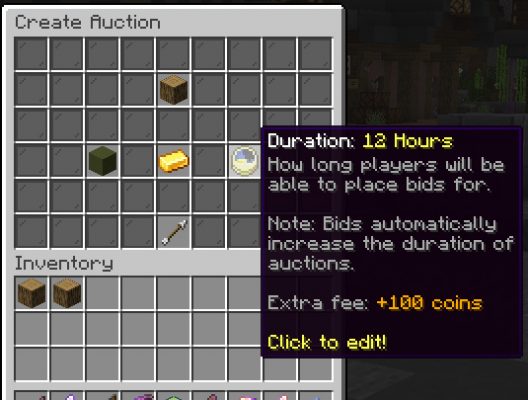 The coins can then be deposited directly into the bank. Do not adventure with them in your possession, as you may lose 50% of your coin if you die.
We are not responsible for any coins lost by in-game death. Be safe, use the bank!
STEP 4 - send us feedback
Once you have received your order we hope that you will return and offer good feedback. Sign up for our newsletter for all latest offers and updates on new items.